The past few years have been incredibly fruitful for the events industry, which is projected to grow even further between now and 2026. 
As the industry grows, so does the need for event organisers to develop and maintain a competitive edge that sets their event apart from the rest. This requires being familiar with the most effective event marketing strategies, but also staying abreast of the latest trends in event marketing. Events can have a tremendous positive impact on brand perception and revenue, but they rarely sell themselves without a carefully executed strategy behind. Event marketing has proven invaluable for lead generation, customer engagement, education about products and services, brand awareness, and to boost both demand and sales. This is why event marketing is essential to promote your event and reach your target audience.
RELATED: Generate Pre-Event Hype With Content Marketing
This post brings it all together, exploring where the industry is headed and the trends to consider to ensure you reach as many potential customers as possible with your next event.
**Feb 14, 2020: Due to recent event cancellations, this post was expanded to include a new trend that all event organisers and meeting industry executives need to consider.
Crisis Management
Crisis management is already a prominent theme in the conversation among event marketers, executives, and organisers. In a short period of time, we have seen world-class events like Mobile World Congress and Geneva Motor Show postponed or cancelled over Covid19 concerns. Adding to that is a growing number of restrictions on employee travel and travel bans issued by different authorities. 
In this scenario, some organisers may wonder how to reconcile their duty of care towards exhibitors and attendees with the commitments already made regarding the celebration of event. The situation continues to evolve, but we are already seeing two trends emerge.
The first trend involves incorporating crisis management into the overall event marketing strategy. In the US, more than half of event planners claim to have faced a crisis situation, ranging from no-shows to software failures. Not having a crisis management plan in place can be enormously detrimental to the organiser's reputation. Building a loyal event audience takes years and a significant financial investment, so it makes sense to take protective measures. And this is not only a response to Covid19, but rather an integral part of responsible event planning. 
As part of the event crisis management trend, this year we may see a growing number of organisers plan for eventualities and build this preventative concept into their event marketing plans. This could entail setting up a dedicated committee who works in close liaison with digital or social media executives. This would allow a quick assessment of a given crisis' repercussion in the audience. Moreover, it would be wise to document every crisis management plan in detail so it can be fine tuned event after event.
Of course, some crises will be beyond the organiser's control, and this is where the second trend comes into play. This involves switching to alternative event formats. Many organisers affected by cancellations have already chosen to host their events online and / or livestream them. This is the case of Salesforce World Tour, Microsoft MVP, Google Cloud Next, and Adobe Summit. On this note, it should be stressed that virtual events can still include experiential and interactive components, such as live Q&A sessions. 
Re-designing in-person events into digital experiences is set to be one of most far-reaching trends in the MICE industry this year – and perhaps beyond 2020 too. Now is the time to evaluate your organisation's ability to respond to challenges and adapt to change at short notice.
Multichannel Event Marketing
Communication is the essence of marketing. For communication to be effective, it is essential to use strategies that deliver a message clearly, at the right moment and in the right place. Technology facilitates this, which is why we have seen a surge in digital marketing techniques applied to events. 
This year we are likely to see how multichannel marketing consolidates its position as a top digital marketing tool for the events industry. Multichannel marketing involves the coordination of different channels, from content marketing to email, including social media, printed mail, paid advertising, etc. This is a critical aspect of event marketing due to its role in lead generation, and must be orchestrated into other aspects of an event marketing plan. 
RELATED: How To Design An Omnichannel Marketing Planning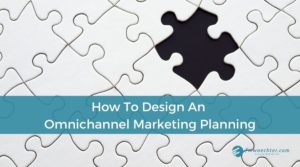 2020 will be a year to get creative with multichannel marketing strategies. We are already seeing some planners create events that do not market their product or service directly, but rather promote values that resonate with their audience. https://blog.bizzabo.com/multi-touch-event-marketing An example is The Economist's roaming food truck, which delivered a message the on environmental impact of our food choices. This strategy supports important events organised by The Economist, such as the https://events.economist.com/  Sustainability Summit, and promotes it among a different audience.
Another sub-trend within multichannel marketing involves the growing understanding that customer journeys are no longer lineal. This makes it essential to choose channels that convey your message consistently at every touch point. In the case of events, this means from the event website to post-event follow up communications.
Experience At The Core
This year we will see an increasing number of events become bespoke experiences from beginning to end. This growing focus on personalisation requires a paradigm shift: as IBM's VP of Events and Conferences put it, it is "one experience for 30,000 people vs 30,000 experiences within a single event". Undoubtedly, this is one of the main challenges of 21st century event marketing. 
Turning events into personalised experiences requires a detailed grasp of who are your event attendees and what their expectations look like. Concepts like customer personas and customer journeys can be successfully imported into events marketing to achieve the kind of bespoke experience that impresses attendees and makes them feel like VIPs.
The experiential focus can also extended to the selection of event partners, for example those providing accommodation services. During 2020, we will most likely witness an increasingly sophisticated approach to choosing event travel partners, with a focus on those that deliver tailored guest experiences that are a perfect match to attendee's lifestyle preferences.
Another trend worth mentioning involves blurring the divide between consumer and business events. This means adding a social or gamified component to events by default (e.g. giveaways, hands-on experiences, group competitions, etc.). This year's message is "put people first", and plan your event marketing strategy around those things that capture human attention universally.
Delivering Satisfaction Beyond The Event
The exponential growth of the bleisure sector is set to impact the way we plan events. Bleisure is already earmarked to be one of the biggest trends in travel industry in 2020, and the bleisure offer is key factor weighing into the decision to attend an event or not.
The growth of this sector is also a result of demographic changes that event organisers cannot overlook. Millennials are becoming the predominant demographic in today's workforce, and their strong orientation – and expectation- towards travel and leisure is likely to be carried into business events. 
RELATED: Why Millennials Aren't Joining Your Association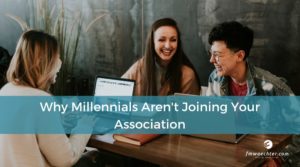 In practical terms, this means 2020 is the year to start considering how to deliver attendee satisfaction once the day's sessions are over. Some ideas include guest passes, reduced hotel rates for family members, printed or digital destination guides to the destination, and discounts at select retailers. 
Also, bringing wellness into the equation will make attendees more receptive and may turn them into loyal brand advocates. A growing number of events will feature dedicated break rooms, quiet or tech-free areas, or mini-events focusing on wellness as part of the larger event agenda.
Next-Generation Technology
The expert use of event tech can simplify your marketing efforts and yield a wealth of data that you can use to stay at the top of your industry. This year, we are likely to see a stronger focus on technology that measures not simply attendee numbers, but attendee engagement and reputational impact. In particular, we can expect to see the widespread adoption of three technologies:
RFID

, especially since its functionality at events continues to be refined.

Artificial intelligence

, particularly when built into event apps, since it facilitates the creation of tailor-made experiences.

Branded event apps

will continue to evolve into curated experiences that put attendees in control of the event agenda and deliver hyper-relevant content. They can also measure engagement metrics through the event's lifecycle.
RELATED: Nine Ninja Tips To Stand Out At Conferences And Business Events
The use of next-generation technology can also have a strong impact on sponsorship success. With it, organisers are better able to quantify exposure and KPI achievement, and so it becomes easier to demonstrate the real value of sponsorship.
Sustainable Events
Green events that mirror global social trends are expected to gain momentum this year. Attendees are increasingly aware of the environmental impact of events, so organisers who incorporate green principles into event planning are likely to see an increase in attendance numbers. Sustainable event management has been hailed as the number 1 trend in the MICE industry for the next decade. 
The focus on sustainability says something about the organisation behind an event, and positions them at the vanguard of their industry. Moreover, embracing this trend may help attract new sponsors among those who also prioritise sustainable practices.
As more organisers commit to transparency, accountability, and minimising the event's footprint, this year we will see the consolidation of the following sustainable initiatives:
Being more intentional and creative with venue sourcing.

Smart venues

and their built-in technology may soon become a game-changer in the events industry.

Reducing waste by cutting down or eliminating plastic use and printed materials. Running paperless events is becoming easier thanks to the latest technology.

Switching to local sourcing in event F&B, as well as reconsidering the use of bottled water.

Implementing green practices in waste management, especially where on-site recycling and food are concerned.

Designing events for virtual attendance.

Hybrid events

are not only more sustainable, but can also increase reach and therefore attendance. And due to recent events, the generalised switch to hybrid and digital meetings may come sooner than we expect.
Conclusion
Adopting multichannel marketing, switching to an experiential focus, delivering satisfaction beyond the event, harnessing the power of next-gen technology, and prioritising sustainability and crisis management are the trends that will dominate event marketing this year. 
Implementing change based on these trends can help your organisation measure and achieve key KPIs, like attendee engagement, revenue, registration numbers, mentions, and customer acquisition rates. At the same time, being at the forefront of the industry can deliver exceptional results in lead generation and ROI.
If you would like to explore the best ways to implement these trends at your events, get in touch today. As an expert in strategic event management, I offer tailored solutions that can position your event as a bespoke experience that inspires attendees and delivers tangible results to sponsors and organisers.